Bogotá will host the 6th International Nightlife Congress, 5th Golden Moon Awards and 6th ExpoBAR Fair on November 13th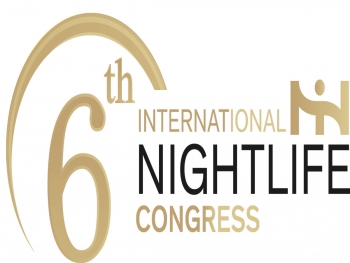 Bogotá will host the 6th International Nightlife Congress, 5th Golden Moon Awards and 6th ExpoBAR Fair on November 13th On said date, the list of "The World's 100 Best Clubs" 2019 will be released. These events will be held at Theatron, Gold Member venue of the International Nightlife Association
We are pleased to announce that for the second year in a row the city of Bogotá (Colombia) will host the
6th
International Nightlife Congress
and the
5th Golden Moon Awards
on
November 13th,
together with the 6th
Colombia's ExpoBar Fair,
organized by the Colombian Nightlife Association,
Asobares.
ExpoBar is Colombia's most important nighttime entertainment event with more than 3.000 attendees including representatives of the industry, staff, authorities and sponsors creating a forum where key issues are discussed and possible solutions are provided relating to Colombia's nightlife industry. The chosen venue for said events is Theatron Bogotá, who recently became a Gold Member of the International Nightlife Association. As you may know, the INA holds an annual international congress and awards ceremony and has decided to celebrate this year's edition once again jointly with Asobares and the 6th edition of the ExpoBar Fair. During the evening of November 13th , the International Nightlife Association will host the 5th Golden Moon Awards where among other awards, the list of "The World's 100 Best Clubs 2019" will be released. The World's Best Club position is currently occupied by Hï Ibiza. Asobares' president, Mr. Camilo Ospina Guzmán stated today, "We are very happy that the most important nightlife fair in Colombia comes together again with the most important nightlife congress in the world to hold a big event that will have a notable influence on nightlife all over the world". According to Mr. Joaquim Boadas de Quintana, Secretary General of the International Nightlife Association, "We are proud to hold our annual event together once more with ExpoBAR, hosted by our member association in Colombia, Asobares. I would also like to make an appeal to the leading nightlife businesses in the world to take part in these events, since they will mark a trend towards the future of our sector at a worldwide level".