IBIZA, MEDITERRANEAN EMOTION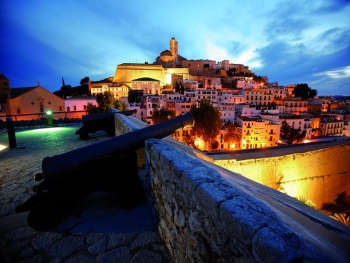 Ibiza is pure Mediterranean essence. Its beaches, landscapes, heritage, gastronomy and people treasure the best of the cultures that have forged the unique personality of this island unparalleled in the world. Fun, natural, cosmopolitan, extravagant, romantic and lover of the good life, Ibiza presents itself as an ideal holiday destination for families and travelers of all types and all ages: hikers, divers, sailors, cyclists, gourmets, clubbers, artists, market lovers…
The island of Ibiza has the fortune to host a vast wealth of treasures and surprises in an area of ​​just 572 km2, which allows you to explore its attractions comfortably. The distance between the two farthest points of the island does not reach 50 kilometers, although most tourist sites of interest are reached in an average of 15 minutes by car or motorcycle, depending on the point of origin. Ibiza also offers travelers various tourist areas in which to stay and enjoy beautiful beaches, fun leisure activities and delicious cuisine without the need for transfers.
The climate of Ibiza is typically Mediterranean, with warm summers with little rain and sunny and pleasant winters. With almost 3,000 hours of sunshine a year and very benign average temperatures, Ibiza is enjoyed 365 days a year as each season has its own attractions. Beyond the beautiful turquoise beaches, the island offers a rich historical and cultural heritage that is shown to the visitor through traditional architecture, archaeological sites and folklore, as well as a wide network of trails for walkers and cyclists suitable for autumn, winter and spring. Not forgetting that the island changes its landscape in each season giving prominence according to the moment to the ubiquitous pine forests, the fields of olive trees and orange trees, the flowering of the almond tree, the nakedness of the fig trees or the leafy shade of the carob tree.
The 210 kilometers of the Ibizan coast and its almost 60 beaches offer the simplest and most attractive pleasures of summer, such as swimming in a wild cove of turquoise waters, taking a nap under the shade of a pine tree, diving, paddle surfing o kayak; explore the horizon from the top of a watchtower, get lost on a coastal path and discover a new favorite corner, enjoy a delicious fish dish by the sea, admire the famous sunsets of Ibiza with the best chill-out music, play with family on safe shores for children's bath, walk on the beach…
Pure Mediterranean life with the magic of Ibiza.